SEDANS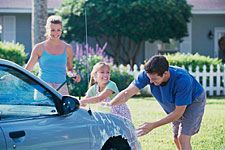 Sedan's are one of the most common styles of automobile in use today. We carry a huge inventory of both two-door and four-door models. Sedans offer greater cargo room than compacts, and boast greater fuel efficiency than larger autos.
TRUCKS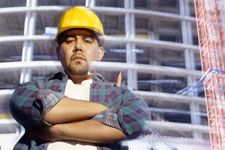 We feature an extensive line of tough and powerful trucks. Trucks feature strong engines which help carry large loads. Featured trucks also have impressive safety ratings due to strong frame construction.
We carry V-6, V-8, and diesel models in standard and extended cab. Visit our parts department for bed liners and camper shells.
MINIVANS
Emphasizing safety, convenience, and durability, minivans are a popular choice for families on the go. Minivans combine many of the popular features of a car, truck, and SUV. Minivans are considered a practical choice for families and small groups alike. Many of our popular models are loaded with amenities and feature stylish touches.
Many models boast impressive fuel efficiency ratings as well!
SPORT UTILITY VEHICLES
Sport Utility Vehicles combine the comfortable ride of a car with the power and durability of a truck. SUVs have become a popular choice for families. We feature many models from manufacturers such as: